Swap, Sell or Trade!  To add items to this page, please complete the form at the bottom of this page and submit.
---
Updated 8/21/2022
Contact Bill Clark, WK4F, wk4f  [at] arrl dot org
Comet GP-3 2m/70cm base antenna, $60
MFJ-849 Digital SWR/Power meter, 1.6-525 Mhz coverage, $125
MFJ-2703 3-Position antenna switch, UHF connectors, $60
MFJ-931 Artificial Ground, never used, $100
Daiwa/Comet CN-501H cross needle SWR/power meter, 1.8-150 Mhz, $75
MFJ-916B Diplexer, UHF connectors, $30
MyAntennas EFLW-1k, 44 feet, $75
Neewer NW800 Condenser Mic, boom, 48v phantom power, pop screen, $25
---
Added 6/13/2022
Darby Wills – willsdarby [at] outlook.com 
Assorted equipment for sale
Yaesu FT-857D w/ seperation kit – $700
Yaesu FT-1900R – $100
Kenwood TM-V7A – $200
Yaesu VX-7R – $200
Icom IC-SM6 desk mic with no foam cover – $50
Rigrunner 4005 – $75
---
Added 5/30/2022
Joel Breakstone – k1cq [at] att.net 
Rohn 55G tower sections for sale
I have 7 sections of Rohn 55G available for local pickup in the Augusta, GA area. There is some surface rust but all sections are in good structural condition. I've hit some of the rusted spots with Rustoleum Rust Conditioner and it does a nice job of bonding with the rusty spots and preparing for a final coat of galvanized paint. I'm asking $100 cash per section. Photos available on request to k1cq at att.net . You should be prepared to assist me in loading them onto your pickup or trailer as each section weighs about 100 lbs.
---
Contact Dan Marshall, N4MI, president [at] arccc dot org
Mobile Communications Vehicle – Asking $8000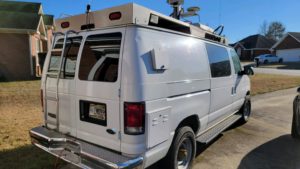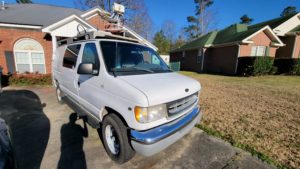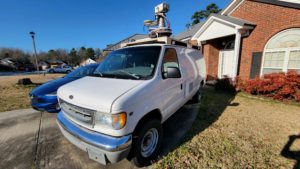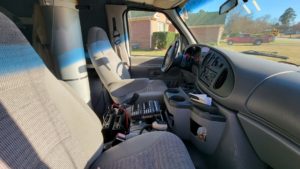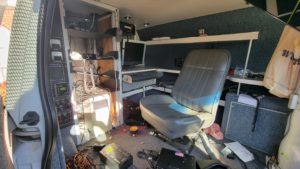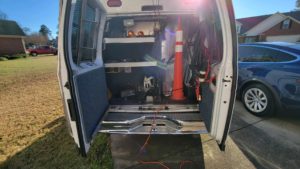 ---
Please complete the form below if you would like to post items on this page.  Also, please let us know once your items are no longer available so they can be removed from this page.