Swap, Sell or Trade! 
ARCCC has migrated our swap, sell or trade to Groups.io!
To see the most recent items for sale or trade, check out our Swap, Sell or Trade group on Groups.io!
---
Updated 3/09/2023
Contact Bill Clark, WK4F, wk4f  [at] arrl dot org
My Antennas EFHW-8010-P transformer, just add 130 feet of wire to get 200W on 80/40/30/20/17/15/12/10 meters. List $125, Asking $75.
My Antennas EFLW-1k, 44 feet, 1kw, tuner required. Perfect for attic installation. List $126, Asking $60.
Neewer NW-800 Condenser Microphone with 48v phantom power, desk mount/extension arm, shock mount, pop screen. Asking $20.
MFJ-260C 300w dry dummy load, 0 – 650 Mhz, in box. List $60, Asking $30.
MFJ-849 Digital SWR/Watt meter, 1.6-60 Mhz & 125-525 Mhz, in box. List $220, Asking $125.
MFJ-931 Artificial RF Ground, new in box, 1.8 – 30 Mhz, 300 watts. List $150, Asking $80.
MFJ-550 CW Key mounted on wood base for easy use. List $35, Asking $20.
---
Added 1/9/23
Contact Joel Breakstone, k1cq [at] att dot net
CSI 825A++ desoldering & hot air rework station with vacuum pickup tool
Brand new. Never used. Bought it on a whim 5 or so years ago. Asking $75 but will listen to interesting swap offers.
---
Added 6/13/2022
Darby Wills – willsdarby [at] outlook.com 
Assorted equipment for sale
Yaesu FT-857D w/ seperation kit – $700
Yaesu FT-1900R – $100
Kenwood TM-V7A – $200
Yaesu VX-7R – $200
Icom IC-SM6 desk mic with no foam cover – $50
Rigrunner 4005 – $75
---
Contact Dan Marshall, N4MI, president [at] arccc dot org
Mobile Communications Vehicle – Asking $8000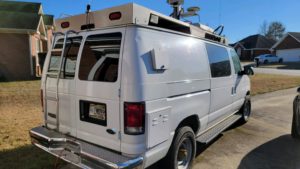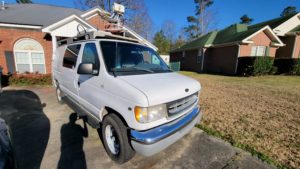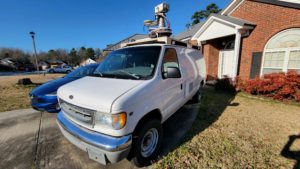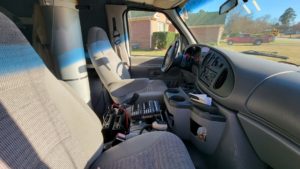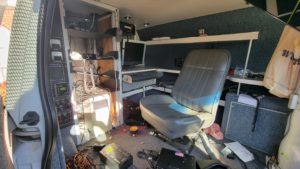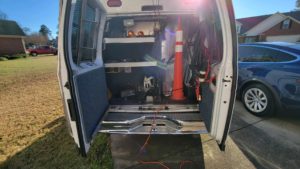 ---
Please complete the form below if you would like to post items on this page.  Also, please let us know once your items are no longer available so they can be removed from this page.