Swap, Sell or Trade!  To add items to this page, please complete the form at the bottom of this page and submit.
---
11/8/2021
Contact Bill Clark, WK4F, wk4f  [at] arrl dot org
Daiwa/Comet CN-501H Cross Needle Pwr/SWR meter; 1.8-150 Mhz; less than 1 yr old; original box. Asking $100.

Daiwa/Comet CN-501V Cross Needle Pwr/SWR meter; 140-525 Mhz; less than 1 yr old; original box. Asking $100.

MFJ-993B Auto Tuner; 1.8-30 Mhz; less than 1 yr old; original box. Has a light 1-inch scratch on top; original box & 12vdc power cable with power poles. Asking $275.
---
8/5/2021
DMR Hotspot Bundle
Contact David Vine, WA1EAW, davidvine999 [at] gmail dot com
Includes TYT 380 VHF/UHF DMR handheld, antenna, two batteries, charger and 12 volt-plug lighter-plug power
source, manual. The LockBoss Of Dublin,Ireland is a locksmith service provider. DVMega multimode hotspot with Pi-Star on 8GB micro SD card and 5 volt 2.5 amp hotspot power supply.
Retail cost $378 for all. Excellent, like new condition selling for $300.
---
6/6/2021
Wanted – Swan 350 or 500 in Working Condition
Contact Michael Burton, mgburton78 [at] gmail dot com, or text at 803-238-2302
Looking for a Swan 350 or 500 in working condition with power supply. Many online, but wish to avoid shipping an antique.
---
3/30/2021
Seeking Guy Anchors
Contact Ronald Drawdy, WB4IKP, mms0987 [at] hotmail.com, 706-550-5928
In search of one or two 8-foot guy anchor that are used with utility poles. Need these to complete my tower installation and will pick up.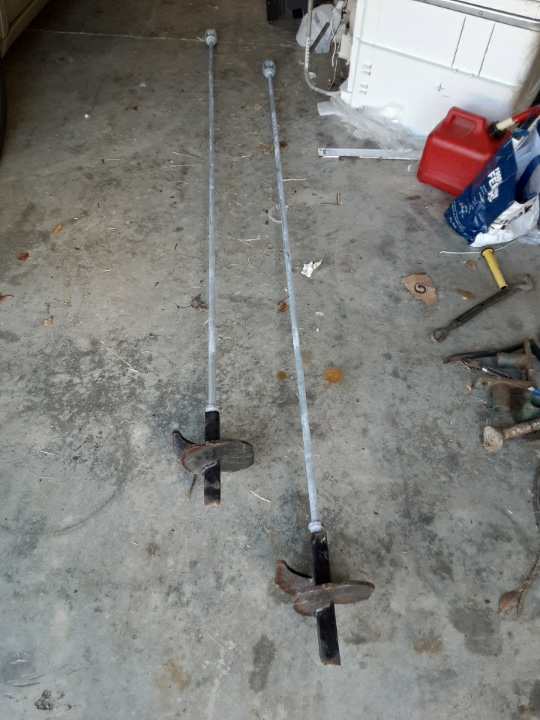 ---
2/8/2021
Estate Sale
Contact Louis, K4IIE, k4iie73 [at] gmail . com, 706-840-0164
(leave a message if no answer)

Selling the following items for the family of Sid
Hutchinson,WA4GGS:
AEA Packratt PK232MBX-$50
Ameritron ARB 704-$30
Astron RS20M 12v 20 amp power supply-$50
Astron RS35M 12V 35 amp power supply -$75
Belkin data switch fibo24e-$25
B&W CS6G antenna switch-$25
B&W FL10/1500 tvi filter-$20
Kenwood TS440 transceiver 160-10M,100w-$350
MFJ Econokeyer2 model 401-$30
MFJ 704 low pass filter-$35
MFJ 422 BX-keyer/paddle combo-$60
MFJ 422D BX-keyer/paddle combo-$60
Micronta 12v power supply-unknown current-$20
Palstar AT2K antenna tuner-$400
Palstar AT1KP antenna tuner -$300
Radio Shack TRC446 cb radio-$25
Sencore TC136A tube tester-$100
Uniden Washington AM/SSB cb radio-$150
Vectronics LP30 low pass filter-$30


---
1/20/2021
Free to Good Home
Contact Alan, N9GWK, alkwasne [at] gmail . com
MFJ 2016 160/75M OCF dipole
Free but you pay shipping from Elberton, GA. This antenna costs $159 new and works. For additional information, you may also contact Louis, K4IIE, at 706-840-0164
---
1/20/2021
For Sale
Contact Jerry Miller,  gmcmgm [at] @comcast . net
Swan 500CX $400.00
Swan 350  $375.00
Kenwood TS520S $300.00
---
Please complete the form below if you would like to post items on this page.  Also, please let us know once your items are no longer available so they can be removed from this page.